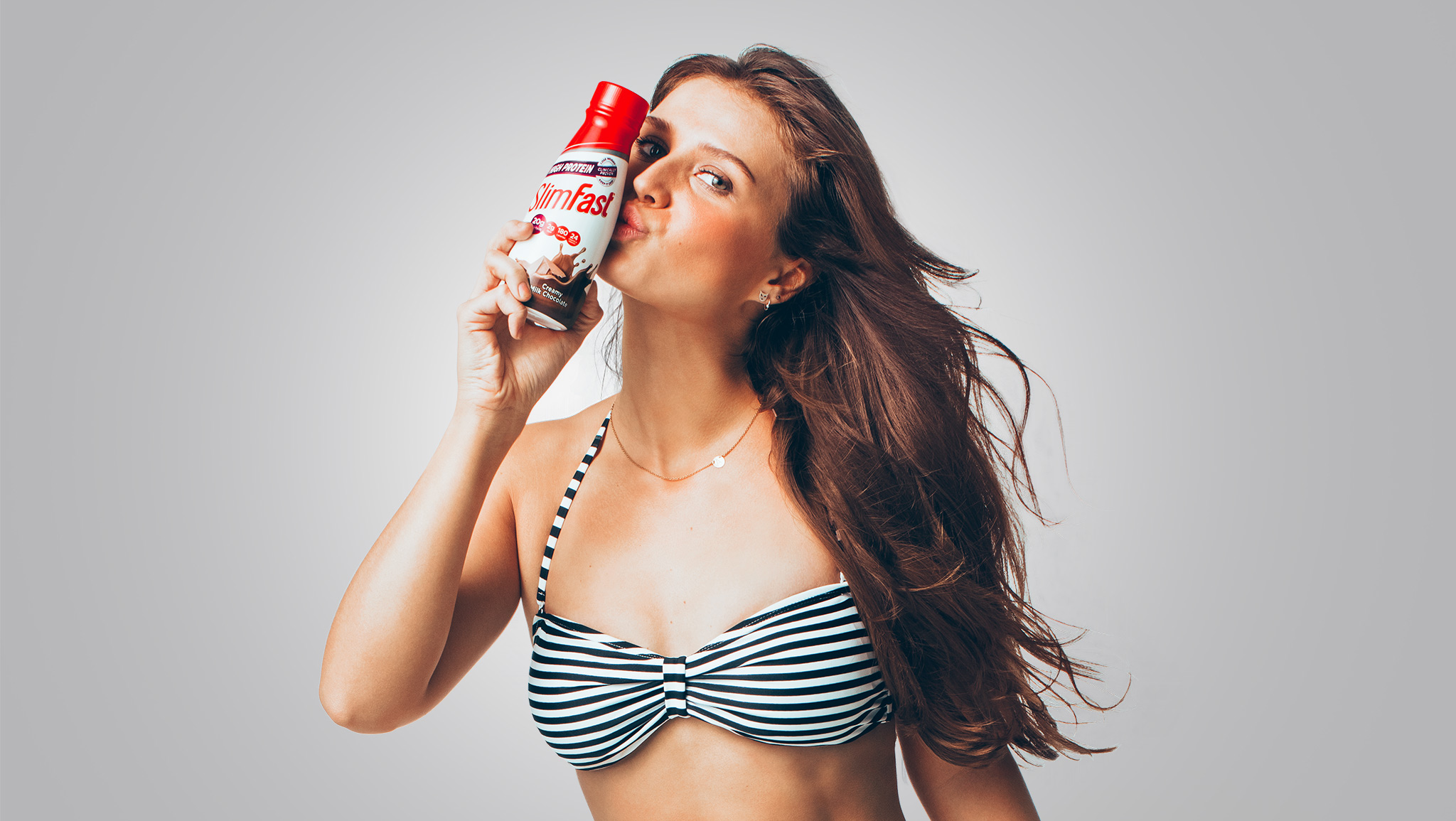 40 years ago, SlimFast was the #1 diet brand in America. But changing trends and a lack of marketing support left the brand nearly extinct, with the imminent threat of being delisted at Walmart. That's when a private equity company stepped in, purchased the failing brand, and hired BARKER to generate rapid growth.
Strategy
Brand positioning
tv
social & DIGITAL VIDEO CONTENT
print
packaging
Our strategy of focusing on the joy of losing weight fast stood out in a crowded category. We brought the campaign to life in a 360° cross-platform campaign across digital, social, television, Hispanic media, print, owned media and influencer marketing.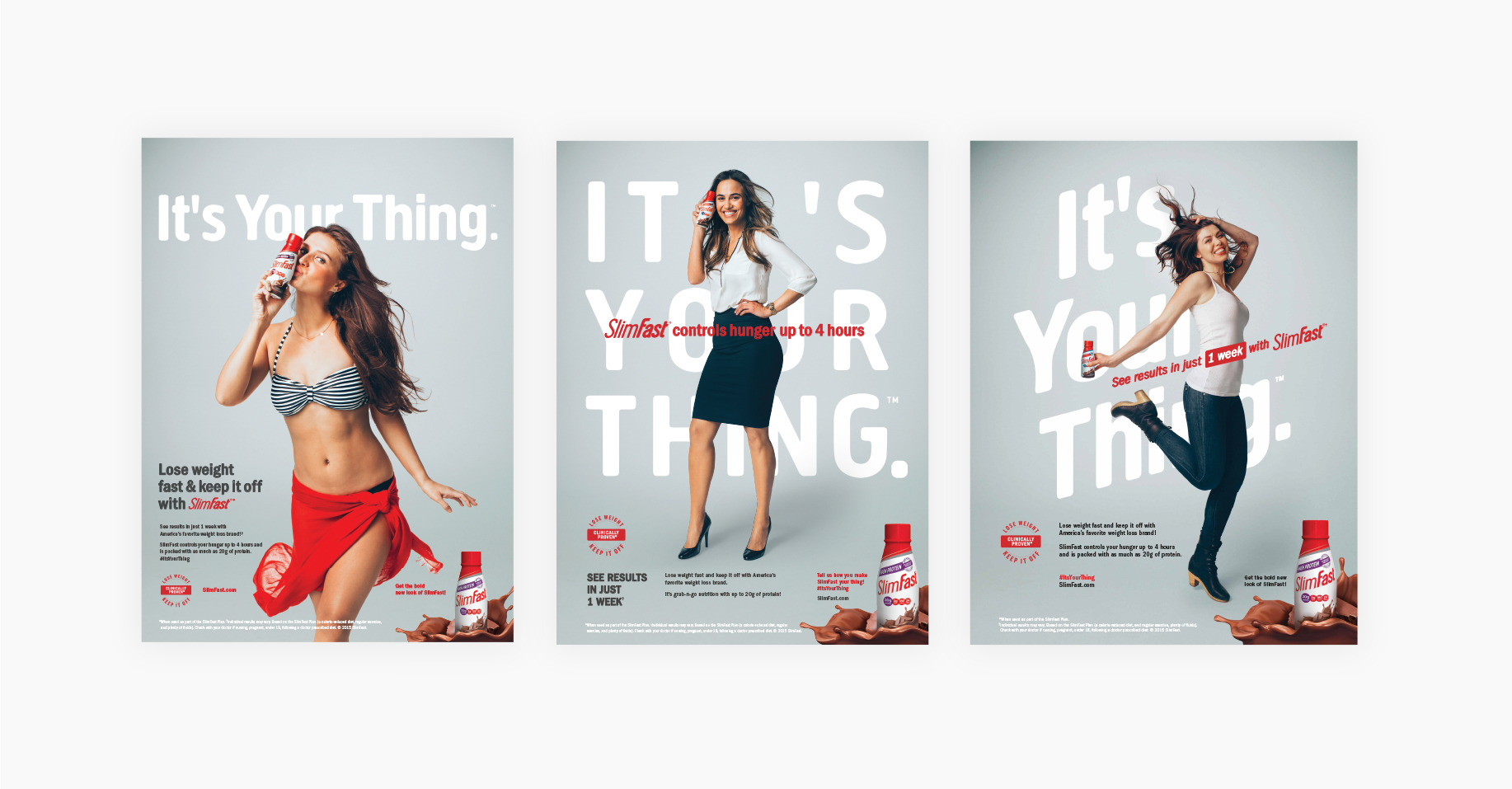 Same store sales grew over 100% in 18 months. SlimFast secured 13 new SKUs at shelf and the brand has grown twice as fast as the category.